Reviewing the eventful week gone by, we'll delve into upcoming significant cryptocurrency events, token releases, and news about giveaways. No more delays — let's plunge right in.
Key highlights: Stay updated on important developments in the past week concerning Mixin Network, Upbit, Ordinals, Microsoft, and PayPal.
Market outlook: Monitor key cryptocurrency market indicators to watch for in the coming week;
XRP AI prediction;
Technical analysis: PEPE points to a potential 128% increase;
Airdrop from NFPromt.
To begin, let's delve into the recent history and dissect the most buzzworthy occurrences of the previous week. There's a wealth of information to explore.
Mixin Network has been compromised in a significant security breach, leading to a loss of approximately $200 million in cryptocurrency assets from its mainnet. The hack occurred on September 23, prompting an immediate suspension of all deposit and withdrawal services. Mixin has engaged blockchain investigator SlowMist and Google to assist in the ongoing investigation aimed at recovering the stolen assets.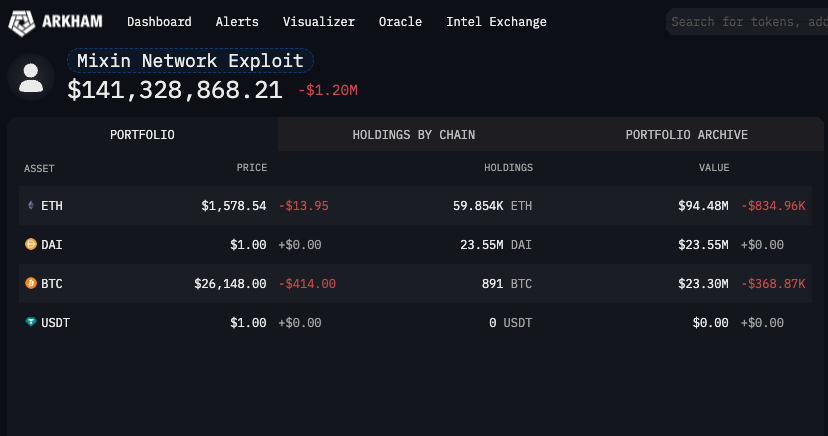 At the time of the breach, Mixin Network's holdings included about $94.48 million in Ether (ETH), $23.55 million in Dai (DAI), and $23.3 million in Bitcoin (BTC), totaling $141.32 million. These services will remain suspended until the identified vulnerabilities are fully addressed and resolved.
---
A super-exclusive interview with insights from one of the leading blockchain companies and its spokesperson.
---
Upbit, South Korea's largest exchange, has discovered fraudulent Aptos tokens created by scammers, leading to a temporary suspension of deposits and withdrawals of the Aptos asset. The exchange's security system mistakenly identified the scam token as legitimate, prompting this precautionary measure.
The brand new newsletter with insights, market analysis and daily opportunities.
Let's grow together!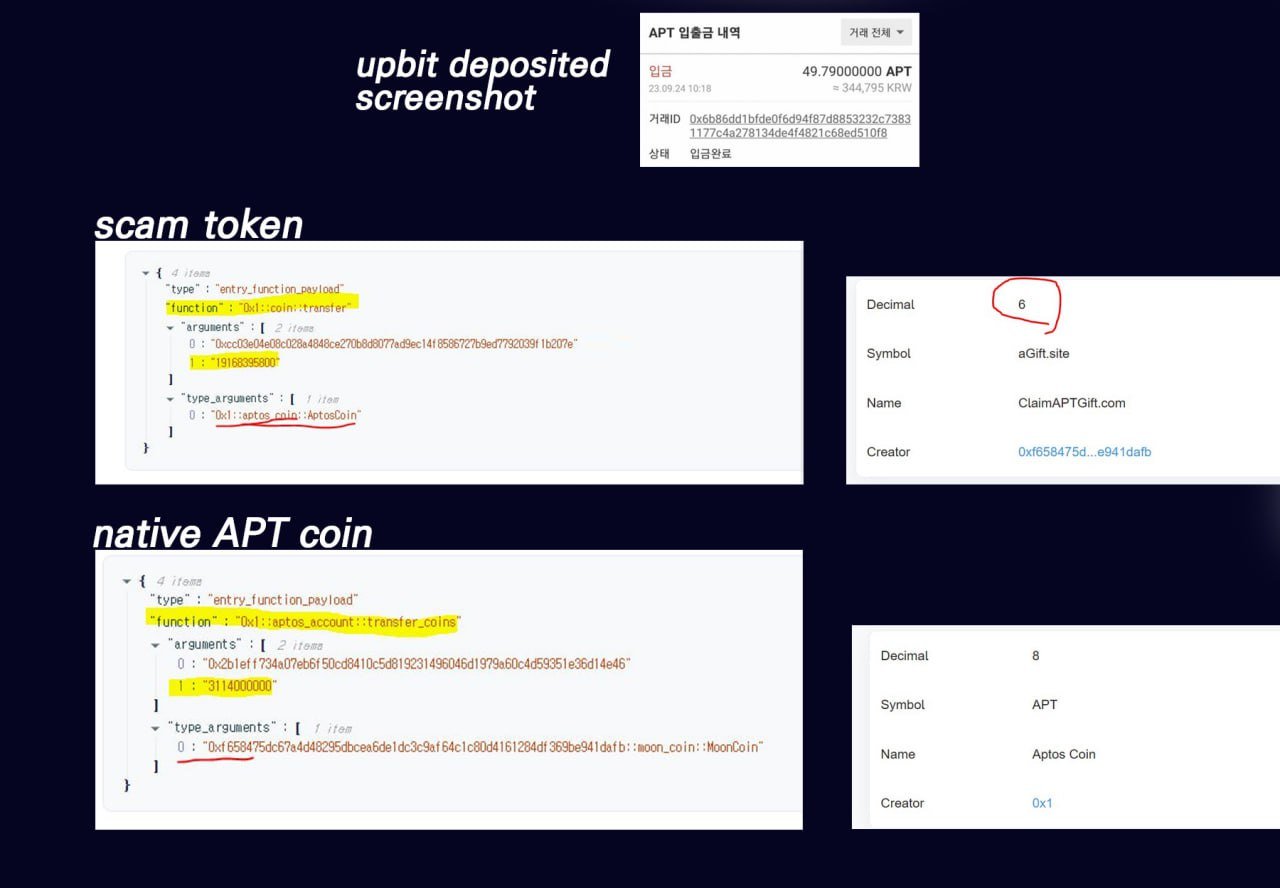 Despite the incident, investor interest in Aptos has surged. APT/KRW became the highest traded pair on Upbit in the last 24 hours, with Aptos currently ranking 38th in market capitalization and boasting a daily trading volume of around $107 million.
This event underscores the ongoing challenges associated with maintaining security and authenticity in the cryptocurrency market. It highlights the imperative for heightened vigilance and verification processes by both exchanges and investors to foster trust within the crypto ecosystem.
Casey Rodarmor, the founder of the Bitcoin protocol Ordinals, has proposed the introduction of Runes, a new protocol for interchangeable tokens on the Bitcoin network. Runes is designed to tackle issues associated with the BRC-20 token standard, which, according to Rodarmor, has resulted in UTXO bloat.
As an incentive, Rodarmor is offering a $100,000 reward from the Bitcoin Frontier Fund to developers who can realize the Runes protocol based on his concept. However, there's a notable concern as the trading volume of assets on the Ordinals Bitcoin protocol has plunged by over 97% since May 2023. This significant drop prompted reactions from figures like Ethereum co-founder Vitalik Buterin regarding its implications for the cryptocurrency market.
While the proposal for the Runes protocol could present a viable solution to the problems plaguing the BRC-20 standard, the drastic downturn in trading volume on the Ordinals Bitcoin protocol casts a shadow of doubt over its potential impact on the crypto market. Nevertheless, the offer of a $100,000 reward underscores the competitive and dynamic nature of the cryptocurrency environment in overcoming such hurdles.
Microsoft has unveiled plans to incorporate a cryptocurrency wallet into its Xbox gaming console, according to Kitso, which cited documents posted on the Resetera forum. Although Xbox head Phil Spencer confirmed the leak, he underscored their dedication to maintaining confidentiality.
Michael Zilberberg, the Head of Investor Relations at AltTabCapital, estimates that this integration could potentially usher an additional $2.5 billion worth of participants into the crypto sector, underscoring its significant impact on the cryptocurrency market.
PayPal is considering introducing a platform for the purchase and sale of non-fungible tokens (NFTs) and has submitted a patent application detailing NFT transaction methods both on and off its network. Filed in March 2022 and recently disclosed to the public, the application outlines a system allowing users to trade NFTs via third-party service providers, aiming to enhance NFT liquidity and accessibility.
Although PayPal has not identified a specific blockchain network for this initiative, Ethereum is frequently referenced in the document. The company views this development as a means to augment user experience, security, and NFT liquidity.
PayPal's exploration into the NFT space signals a potentially rising mainstream interest in NFTs, a trend that could bolster the cryptocurrency market's visibility and growth.
🔑

Key crypto market highlights (September 29 — October 6)
The week ahead is packed with exciting events that should not be missed. Here's a curated list of highlights to keep an eye on:
💲

Ideas
XRP AI forecast
The ongoing legal uncertainties surrounding XRP, stemming from its battle with the SEC, are instigating market turbulence. The expected outcome in 2024 could profoundly influence XRP's regulatory standing and market dynamics, marking it as an opportunity that investors are closely monitoring.
AI-driven predictions, taking into account its recent performance and legal challenges, are forecasting XRP's value trajectory up until December 31. These insights offer a potential avenue for investors to explore.
PEPE's TA points to a potential 128% surge
According to TradingShot's technical analysis, the meme token PEPE may experience a sharp rise in the near future. However, this condition will only be met if the asset breaks out of the Falling Wedge pattern depicted in the chart below.

According to the specialist, if successful, we could witness a growth of 128%. It's been a while since the frog leaped so high, hasn't it?
*Any technical analysis in the long run cannot accurately predict the movement because now is a very tough market and the news can swing currencies in all directions
Drop from NFPromt
NFPromt, a platform built on BNB for generating NFTs through AI, has unveiled an upcoming drop. For those unacquainted, the project is also in the process of launching its own token. Meanwhile, the opportunity to farm interchangeable tokens is currently available. Here's how to secure them:
Register on the website.
Complete quests in the Earn section.
Mint avatars, NFTs, videos, follow on Twitter and join Discord.
Accumulate 245 points and claim the Maestro role in Discord.