STEPN x ASICS are creating the running foot range that will allow the Web3 community to run towards the future of blockchain technology!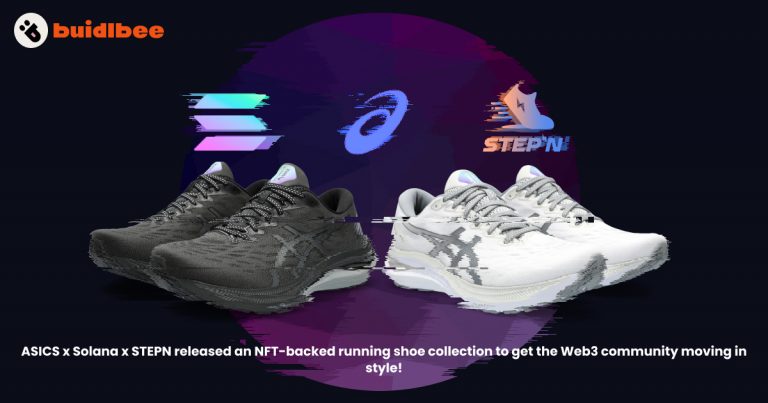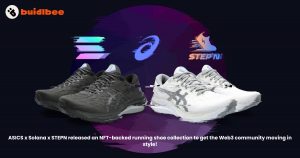 The Japanese sportswear manufacturer, ASICS, has taken a step into the unmanned territory of physical Web3 commerce. While the ASICS x STEPN UI Solana footwear collection is not the first project to incorporate physical activity with blockchain technology, it is the first to incorporate a physical product into the project!
The limited run of Web3 kicks, ASICS x STEPN GT-2000 NFT, were available for pre-sale between 2-8 November, and now the shoes are available for sale on the ASICS website.
This project is linked to STEPN's core idea of inspiring the world to become healthy through physical activity. This is echoed in the comments made by ASICS's Director of Web3 & digital goods, Joe Pace, when he said, "We see a place for us to help in Web3 and bring products that inspire people to be physically active. For us, it's a different way of telling stories about our products and getting specific communities excited about them."
What is the ASICS x STEPN collaboration?
The STEPN app was launched in 2021 by FindSatoshi Lab to promote and incentivize physical activity through blockchain technology. The app and its rewards are built on the Solana blockchain, an active rival to the Ethereum blockchain network. The app allows users to earn money by engaging in physical activity (running, jogging, or simply walking) while logged into the mobile app, which tracks this movement.
The nature of the app made it the logical choice for a partnership with the popular sportswear and shoe manufacturing company ASICS. The ASICS x STEPN partnership made another logical choice to launch their UI collection on the Solana network as it is the home network of STEPN.
ASICS is not a stranger to NFT technology as the company launched an NFT collection, the ASICS SUNRISE RED™ NFT Collection, in July 2021. The success of this project encouraged the brand to venture further into the Web3 space with its UI collection. What sets this running shoe range apart from those before it and securely positions it in the Web3 world is that an ASICS NFT badge of authentication and ownership backs it.
This truly is the future of commerce and one with real-world benefits for those that invest in the UI collection from ASICS x STEPN.
"As a first mover in this space, ASICS is leading the industry by showing how customers and brands can come together around token-gated experiences that provide ongoing e-benefits to both sides … Furthermore, by using USDC payments on Solana Pay, ASICS is breaking down geographic barriers to facilitate transactions around the world and showing just how much more can be done with Web3 commerce," said Josh Fried, Head of Payments Business Development at Solana Labs.
ASICS x STEPN shoes are the future of Web3 commerce
The ASICS x STEPN collaboration is making history for the world of e-commerce by expanding it into the Web3 space with a Digital NFT and a physical product. The running shoe can be purchased with the USDC crypto stablecoin available for transactions on Solana Pay. The project is aptly named the "UI collection" because of its seamless back-to-front customer experience.
Instant: The purchase of ASICS x STEPN GT-2000 running shoes are made instantly with USDC on the decentralized Solana Pay platform.
Tokengating: You will receive an ASICS badge upon buying your pair of ASICS x STEPN GT-2000 running shoes. This entitles you to an ASICS x STEPN GT-2000 NFT airdrop as well.
Reward: Your ASICS NFT badge also entitles you to future rewards and token-gated experiences with ASICS and STEPN.
Global: You can buy ASICS x STEPN GT-2000 NFT shoes worldwide without limitations.
How can I make money on this?
Currently, this project only has a limited range of monetization options. These are the best ways to profit from the ASICS x SOLANA X STEPN UI running shoe collection:
     

Play to earn (P2E)

with STEPN's Move and Earn mobile app to earn Solana-based tokens while walking or running with your new ASICS x Solana UI collection kicks.

     

Hold and flip

the sneakers with the NFT badge you receive when buying the shoes.