The Shiba Inu coin has been a real surprise to investors, proving the naysayers wrong with a massive 20% rally in the last 24 hours. The memes may be questionable, but the potential of this coin is undeniable. And let's just say the bears are feeling the burn with a whopping 600% increase in network activity compared to yesterday.
Shiba Inu coin is on fire, literally
According to Shibburn, a whopping 70 million SHIB tokens have been burned in the wake of its unexpected market surge.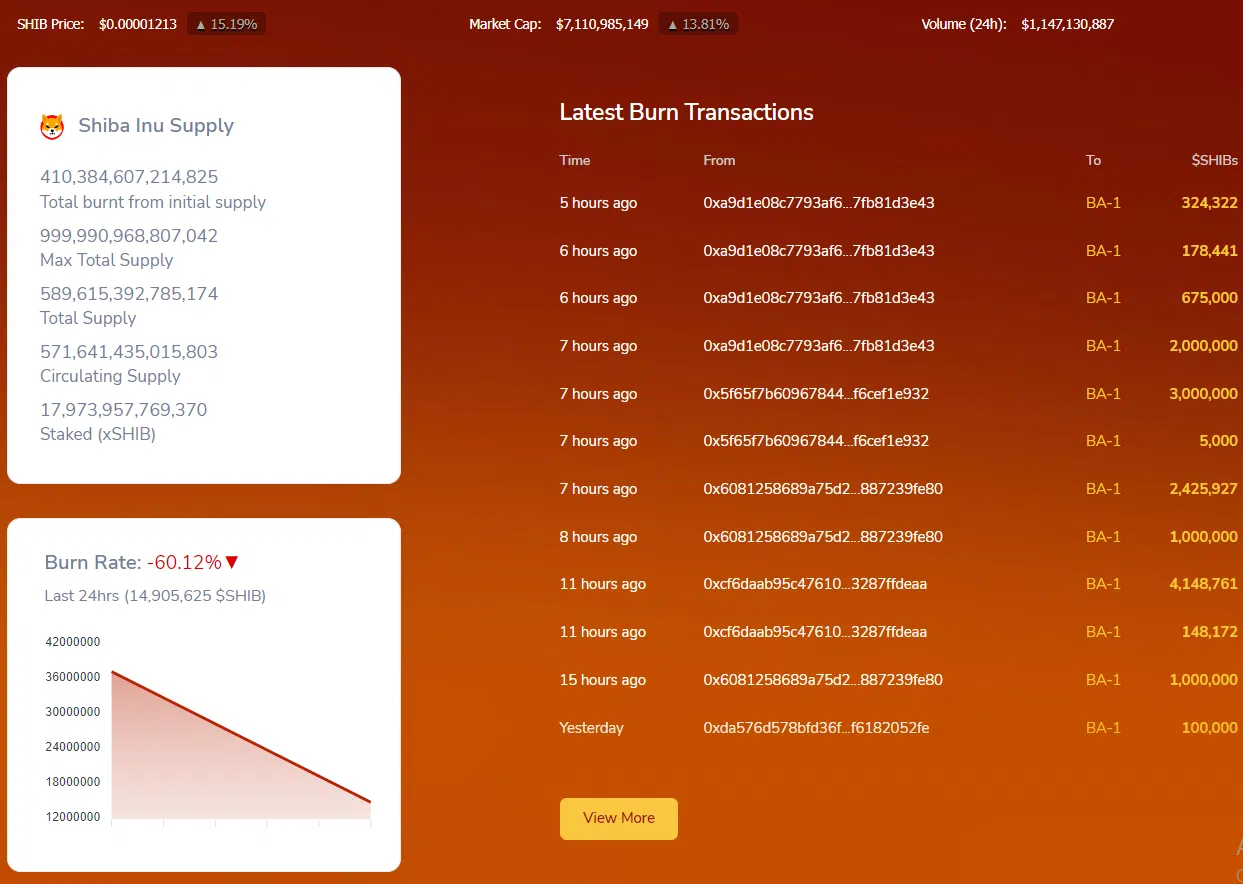 The big players (whales) and small fries (retail addresses) are all getting in on the action, leading to a spike in network activity. And as the market heats up from a cold and harsh crypto winter, so does the burn rate of SHIB tokens.
This could be due to the recent updates to Shibarium and new listings on big-name crypto exchanges. 
The brand new newsletter with insights, market analysis and daily opportunities.
Let's grow together!
The calm before the pounce
Technically, the Shiba Inu coin has been playing its cards right. It's been hunkering down at the 200-day moving average for the past four days.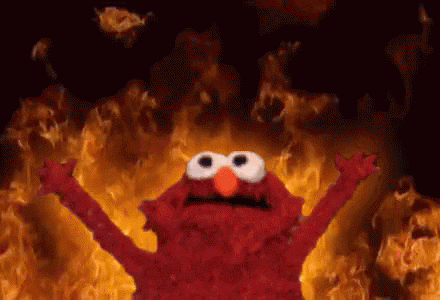 SHIB is currently at the 8th spot on ETH whales' top assets list and 13th by trading volume, according to CoinMarketCap.
According to WhaleStats, they're now holding a whopping $81,260,262 worth of this meme-inspired cryptocurrency.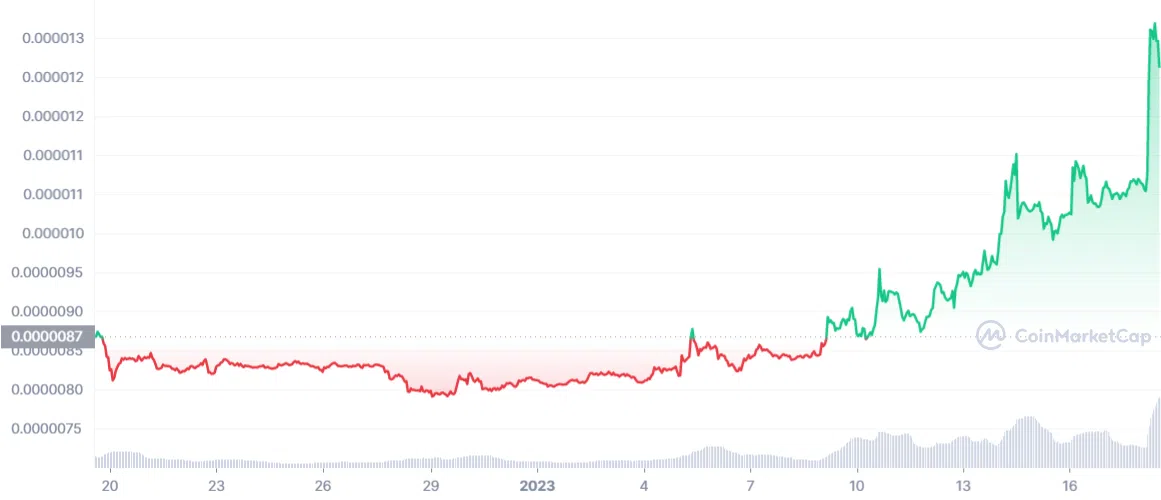 The Shiba Inu price today is $0.000012 USD which has gone up by 15.23% in 24 hours.
As long as the market's price keeps climbing, we'll likely see the burn rate of tokens soar too. As stated earlier, to really make an impact on the market, we need to see 100 million tokens go up in smoke daily, all year round.