As usual, we have collected all the most important news from yesterday. Our daily digests keep you up to date with the crypto world.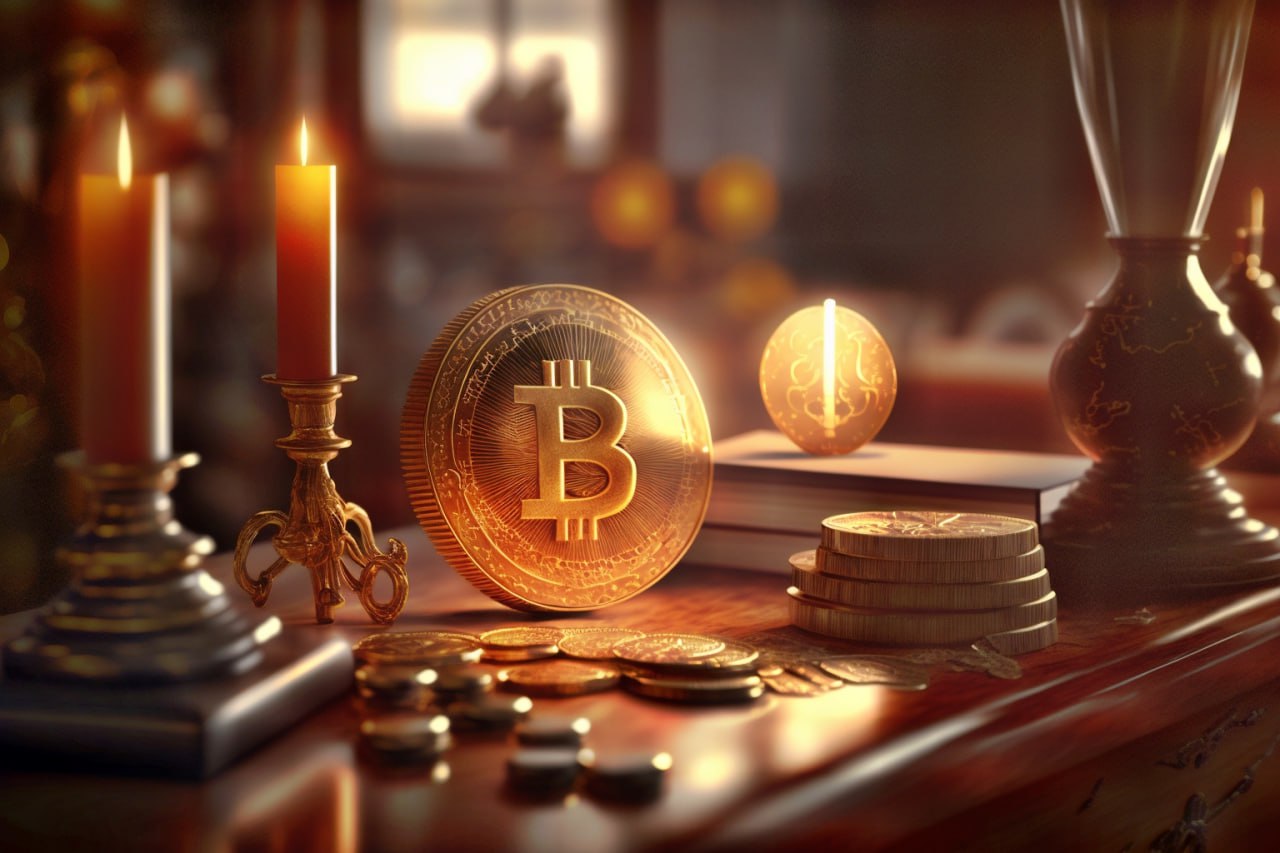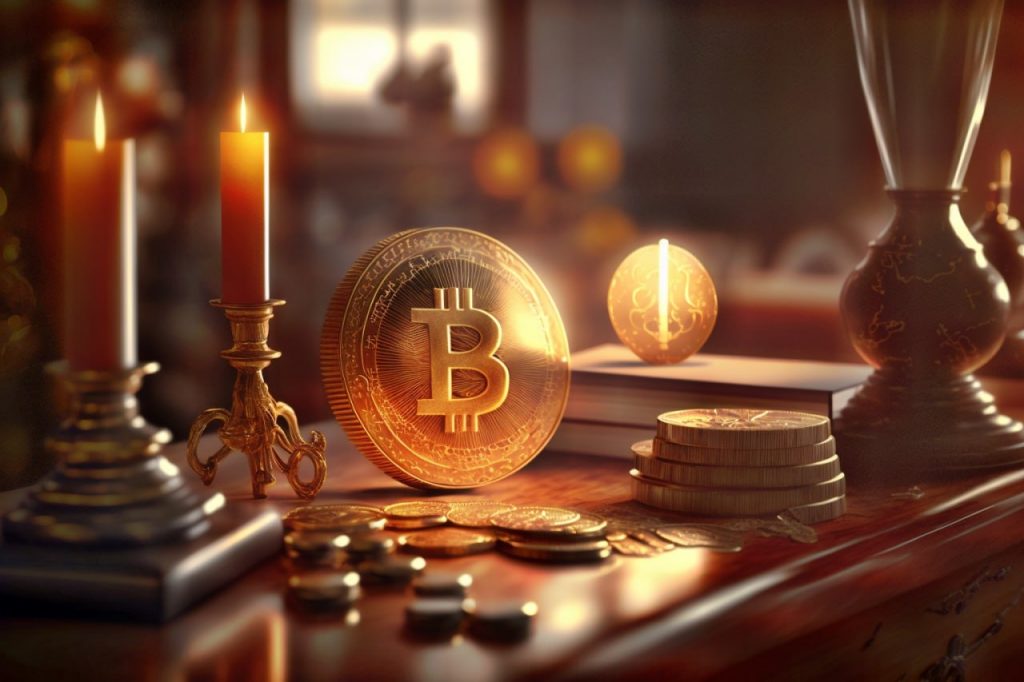 On the really important stuff
Galaxy CEO Mike Novogratz reported today that his insiders at BlackRock and Invesco have assured him in private conversations that approval of a spot Bitcoin ETF is not "if it gets approved," but rather "when it gets approved." According to Michael Novogratz, the timeline for ETF approval is "about six months," according to reports from his private contacts.
In other words, he says it's a political issue and is favorably decided at the very top of the U.S. elite. A strange mug-signal from Joe Biden that we wrote about recently gives an accurate time reference: 2024.
The brand new newsletter with insights, market analysis and daily opportunities.
Let's grow together!
To give you a better understanding of what we are talking about and why it is so important, let's give you some numbers. In the table below, you can see that at the moment, 9 companies are waiting for approval of applications for spot Bitcoin ETF; in total, these companies manage assets worth $15.2 trillion: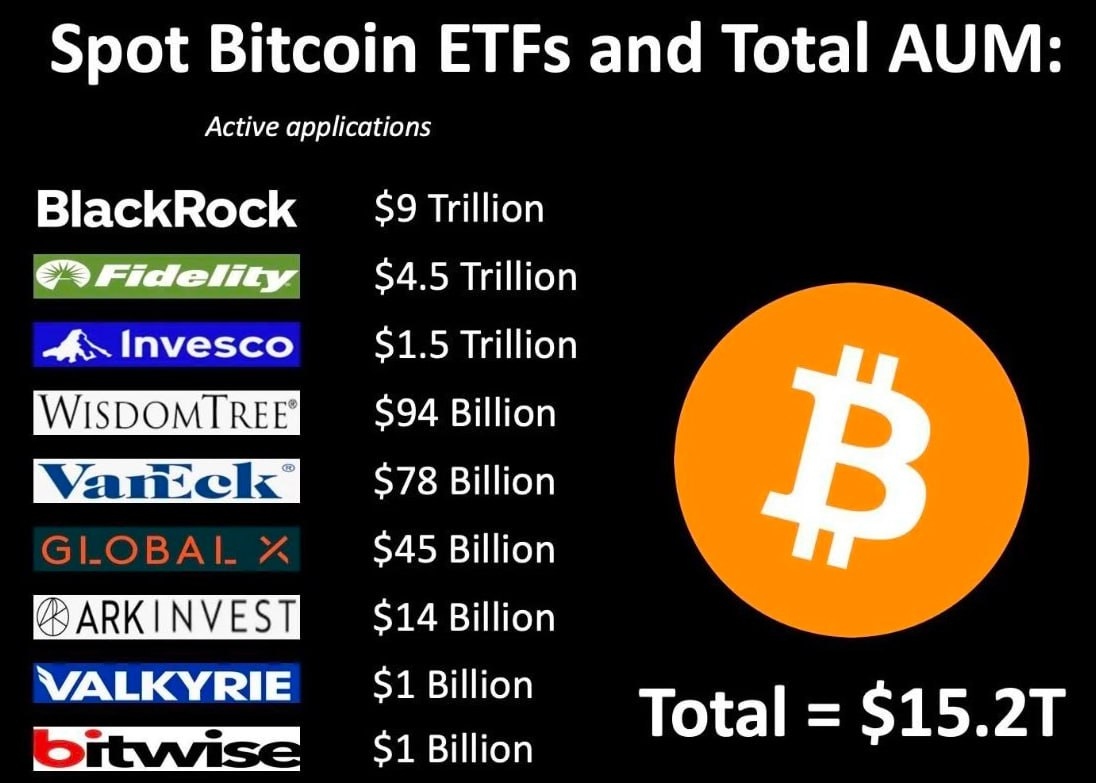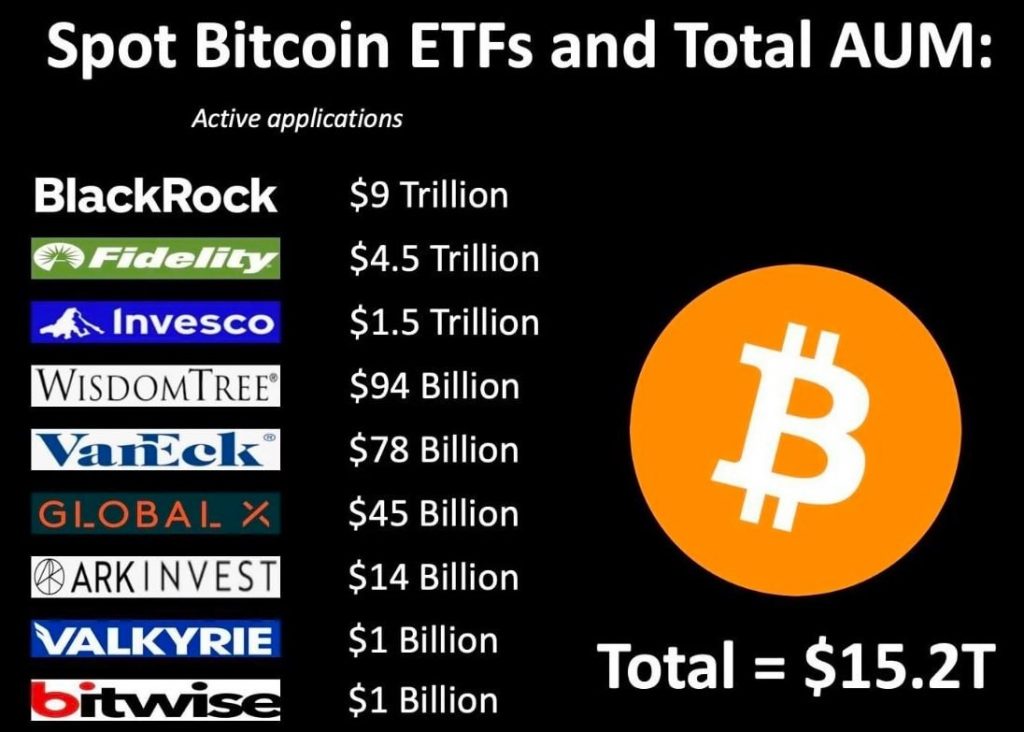 Current queue for ETF approval
According to experts' calculations, the flow of even 1% of this amount into the crypto world will lead to the growth of BTC to at least $100k. Never in the history of crypto have such large financial giants tried to get involved in the game as they did this time.
Stablecoins are gaining popularity
After a wave of new stablecoins came to the market (we have talked about three new ones in the last two days alone), the US Federal Reserve announced that it will regulate banks in their operations with stablecoins.
So far, the US Fed is concerned about the growing popularity of stablecoins, and meanwhile, the banking crisis continues. Last week another US bank collapsed, and on Monday Moody's downgraded 10 banks by one notch and placed six banking giants, including Bank of New York Mellon, US Bancorp, State Street, and Truist Financial, on review for possible downgrades due to systemic risks.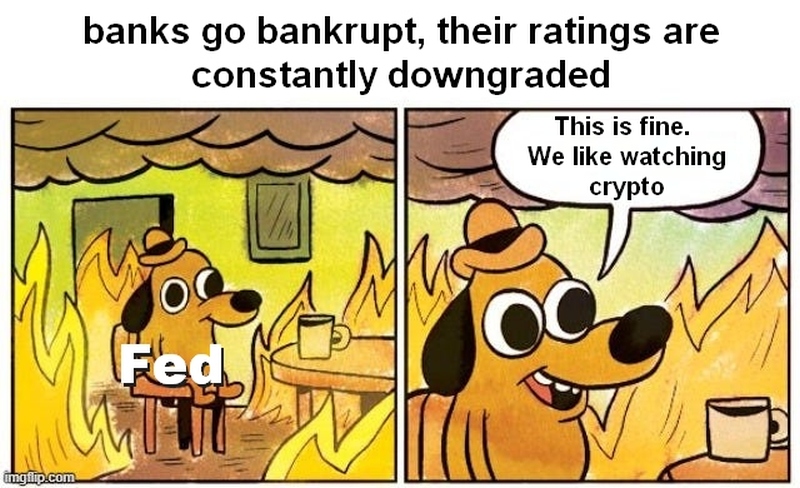 Exclusive indicator for those who like to short
The crypto market is very diverse, and that's what makes it interesting. Yesterday we wrote about a psychopathic whale who sent his entire portfolio of about $5 million to a token burning address.
Today we will talk about another whale who shows stable negative yields but does not give up. Each of his failures seems to excite him even more. Today we will use him as a unique short indicator for fun and profit.
So far, this whale has already lost $2.3 mln trading shitcoins. But there is no way he can stop. He caught the attention of the community last week when he bought BALD for 1102 ETH ($2 mln), and a few days later he sold it for 189 ETH ($346,000) — a net loss of 912 ETH ($1.67 mln). Prior to this trade, he had lost $707,000 on the PEPE trade.
This time, this trader bought TOSHI for 190 ETH ($348,000). Is it probably time to short this asset?