This article was co-written by Pavel Belavin.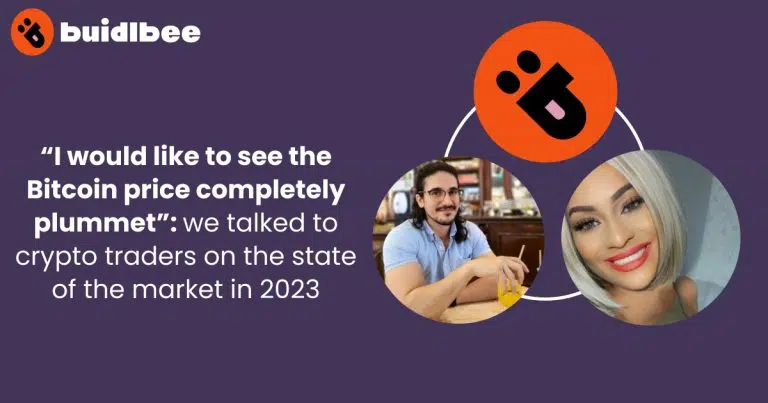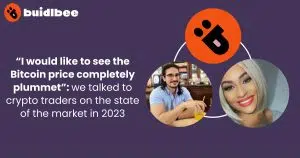 On Dec 29th, we invited two crypto traders and investors, Stackie Robinson and Wolf, to talk on our Twitter Spaces in an Ask-Me-Anything session. We spoke to the experts about how was their year in crypto and what were their expectations for 2023.
Here are some of the most interesting answers. You can listen to the conversation in full here (and don't forget to subscribe to our Twitter for more interviews and news).
How much did you make trading crypto in 2022?
Wolf: Negative $6 million. I lost a lot of money. When Bitcoin was at $60,000, I thought it was coming down, and I should really hedge. And so I did: I sold off a lot of positions, kept a lot of my altcoins, and then I put 50% into yield-farming [a method of earning rewards or interest by depositing your crypto into a pool with other users]. The yields were about 30%, and I thought it would sustain whatever loss I may have for the year. But I didn't think about the fact that as the market goes down, so do the rewards. Anyway, it's not my first time losing a bunch of money, and I outperformed myself in previous bear cycles.
The brand new newsletter with insights, market analysis and daily opportunities.
Let's grow together!
Stackie: I knew that the shift in the market was coming to crypto in November 2021 when it came to traditional markets. So I traded based on that and made around $60,000, which wasn't a lot. But, honestly, I still did not expect crypto to fall as hard as it did.
What will happen to Bitcoin and altcoins in 2023?
Stackie: Bitcoin has not been going against traditional markets as of late. So, depending on how the traditional markets will look like, we may have some bullish action, but probably not long-term. I don't see us hitting numbers like $200,000 per Bitcoin in 2023, we still have some time before that.
Wolf: I would like to see the Bitcoin price completely plummet so that I can profit on shorts and buy on the cheap. Honestly, I want to see Saylor [Michael Saylor, the executive chairman and a co-founder of MicroStrategy, one of the biggest Bitcoin investors] get liquidated. If it does happen, the market will recover eventually after a V-bottom and volatile bounds like in March 2020. If not, I'm leaning toward a bullish market in 2023 because we've already been in a year-long bear market.
Wolf: In the last cycle, everyone was focused on the fact that Ethereum can't scale and must be obviously broken because of high transaction fees. So everyone started coming up with alternatives, like Binance Smart Chain and Solana, that were supposed to "kill" Ethereum. I think in the next cycle, all of those will be dead, wiped out. I think Ethereum is going to overtake their market cap, and modular networks built on top of Ethereum, like Stark, are going to boom and explode.
Are exchanges still safe in the post-FTX world?
Wolf: With the whole FTX debacle, what scares me is that SBF [Sam Bankman-Fried, the founder and CEO of the cryptocurrency exchange FTX, who was arrested amidst the exchange's bankruptcy], during his non-official interview on Twitter, said that all of the exchanges were basically doing what he was doing [SBF is charged with fraud that could have led to the liquidity crisis and the following bankruptcy of FTX]. I don't know if that was him trying not to seem as bad as he is or if there was some truth to that, but I'm not going to take my chances and will remove my funds from centralized exchanges. dYdX and Apex are the two exchanges I'm trading at right now, mostly.
Stackie: Centralized exchanges are a red flag right now. Keep to decentralized exchanges by now, but keep your funds in safe places like Ledger. Personally, I don't keep anything on exchanges.
Can regulation help the crypto market?
Wolf: Regulation is good in getting the big Wall Street funds involved. But overregulation is what I'm worried about. One of the biggest risks is that they're pushing a bill through Congress that says you'll need KYC (Know Your Customer) and AML (Anti-Money Laundering) procedures for crypto miners. And you just can't do that, it's literally impossible on blockchain. It will only move all the miners out of the United States and potentially hinder the growth of crypto.
Stackie: When there's push for more regulation, you have to ask the question: where does it stop? Governments are pushing for CBDCs (Central Bank Digital Currencies), and this could be harmful to our privacy.
Wolf: As a trader, I just want to make money. I would like to see $200,000 Bitcoin sooner rather than later. And if overregulation drops the chance of that happening down dramatically, then that's what worries me.