Gala games have recently announced their collaboration with DreamWorks, the company that blessed us with the Shrek and the KungFu Panda franchises, to release VOX Trolls.
VOX Trolls are mintable NFTs that will be part of the VOXverse.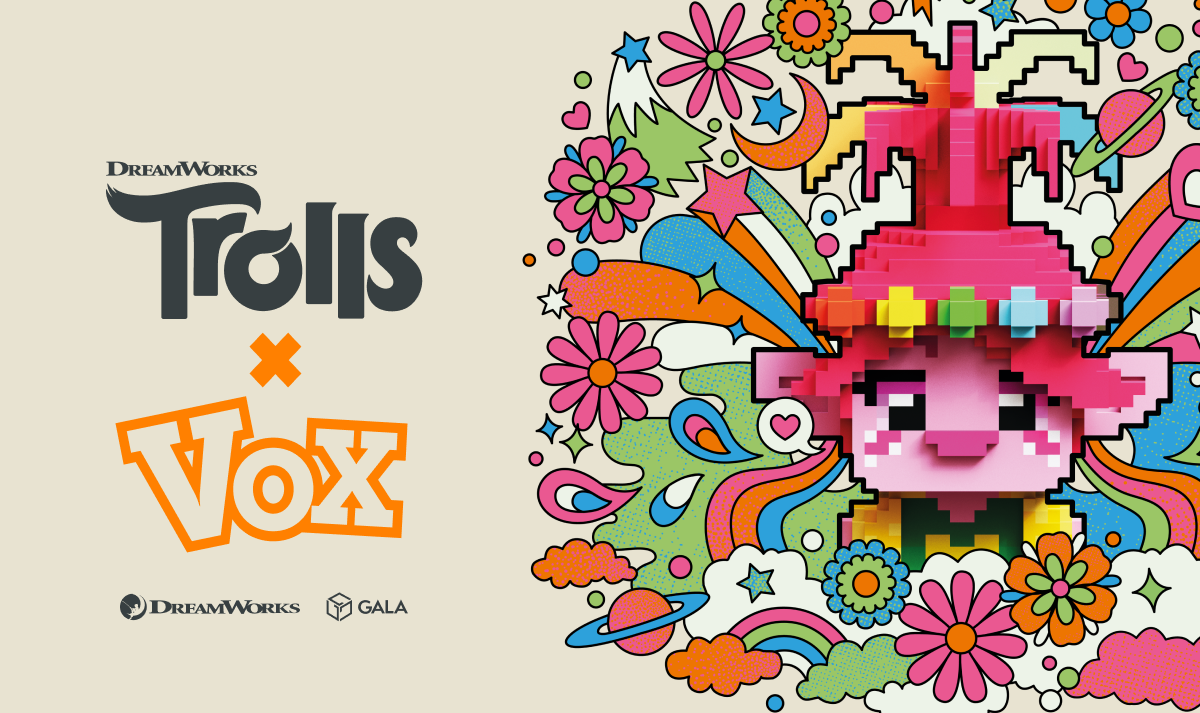 This comes a year before the release of Trolls 3.
"Having incredible IP such as the DreamWorks Animation's Trolls as part of the VOX family will not only delight our community but encourage a brand-new audience to take a closer look at the future of entertainment — made possible by VOX and the metaverse," said James Olden, Chief Strategy Officer, Gala. "We're beyond excited to see where this and our other big IP collaborations go. The future of VOXverse is very bright, watch this space."
The announcement came after their big win at the AIBC Summit Europe, an artificial intelligence (AI) and blockchain conference. Gala Games' VOX won the most innovative NFT project of the year
A total of 8,888 unique DreamWorks Animation's VOX Trolls have been released, including ones inspired by Poppy, Branch, and Guy Diamond.
Trolls 3 is coming exclusively to movie theaters for thanksgiving 2023.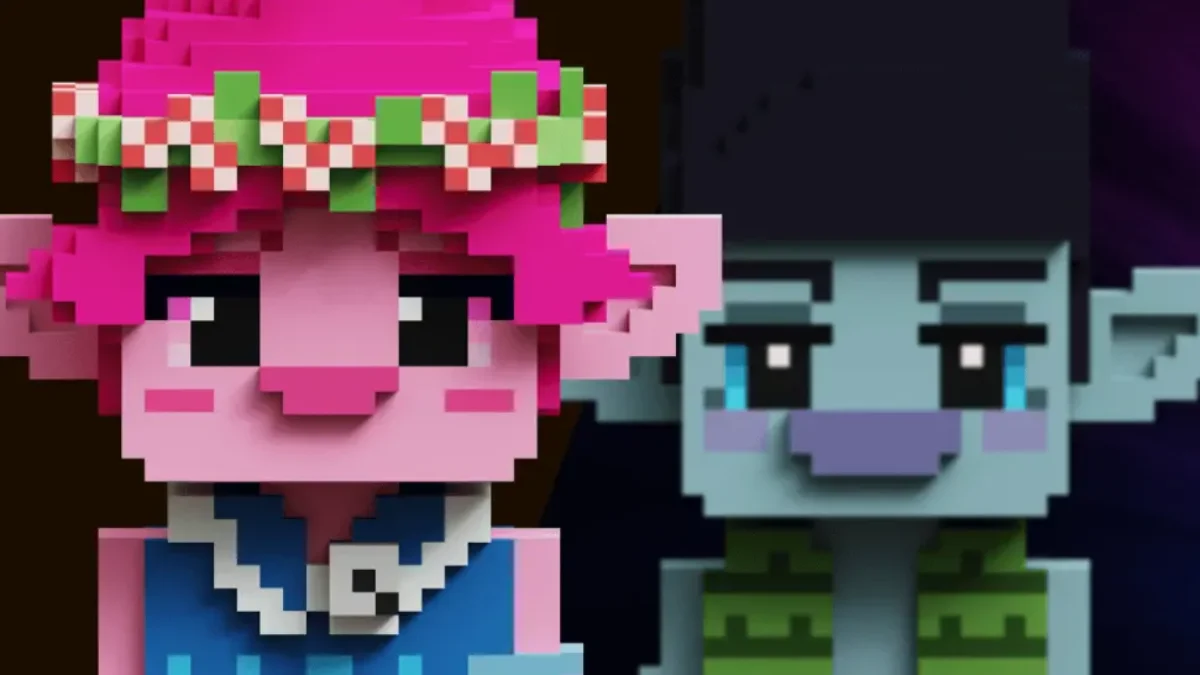 The amazing NFT collectibles are beautifully designed, and have the potential for huge utility.
How to get your hands on a VOX Troll?
Gala Games didn't sell the VOX Trolls NFTs directly on the marketplace, rather, created an air of mystery with VOX Boxes. 8,888 VOX boxes, each with a unique VOX Troll NFT. Fans and curious folk were to purchase a VOXBox and reveal the Trolls character in their box, which became immediately mintable.
Even if you missed the initial sale of DreamWorks Trolls VOX Boxes that went down in October 2022, that doesn't mean it's too late to get the NFT collectibles inspired by DreamWorks Trolls. The VOX Boxes are available on Coinbase NFT. Buy then exchange to reveal your beautiful DreamWorks Trolls VOX.
Buying a VOX Box also gives holders a chance to win land parcels in the upcoming VOXverse, Gala Music Whitelist Tokens, Gala Film NFTs, and even access to exclusive DreamWorks Trolls VOX hoodies.
About Gala Games
Gala Games is a blockchain studio founded in January 2018, inspired by the success of the crypto game Axie Infinity. They are now one of the leaders in the blockchain gaming space. This is because no other company right now has 28 games in total under their belt, some still in development.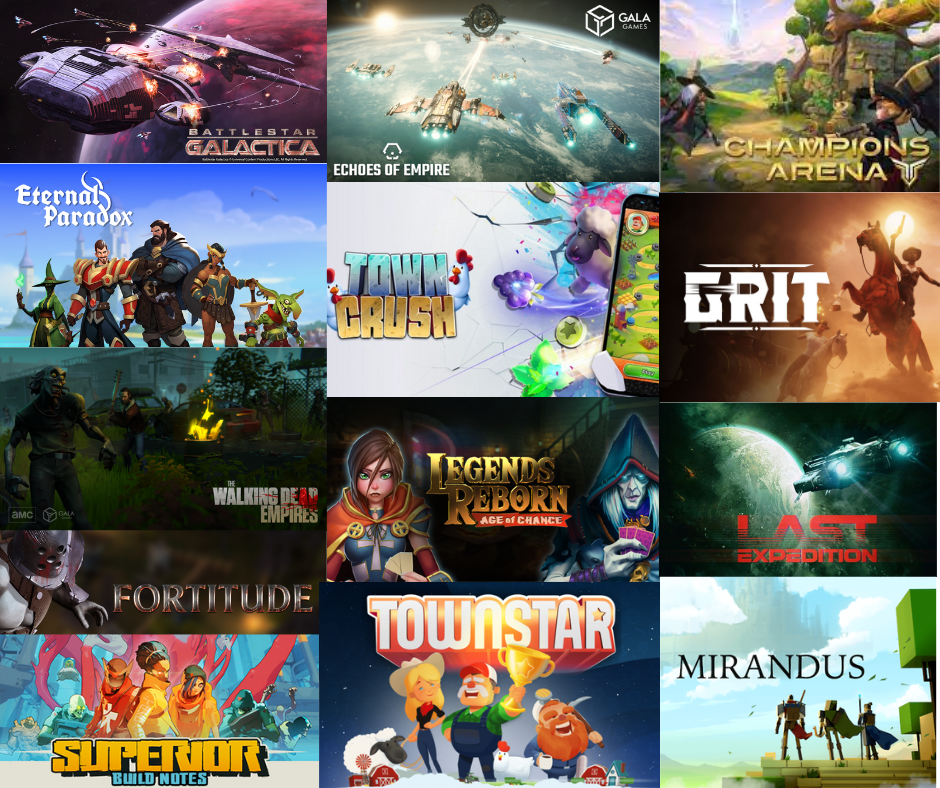 The Gala ecosystem was among the first to create games that give players the ability to own in-game items paid for with money, or earned through time playing a game. Right now, it's the norm and mantra for most blockchain games. At Gala Games, the player's experience is their number one priority.
The visionaries at Gala Games have several games already out to play, like Spider Tanks a battle brawler game and Townstar, the Farmville of blockchain games.
Gala Games are also cooking the VOXverse, an upcoming metaverse based on Gala Games' VOX NFTs. A collaboration with the Mastermind behind the SIMS games, Will Wright.
VOXverse is projected to be worth nearly 5 trillion dollars by 2030. This is largely driven by the NFTs, which will be worth $211 billion in 2030.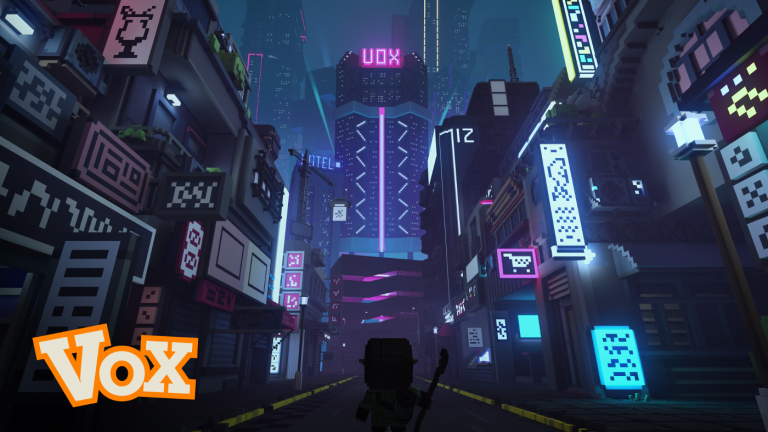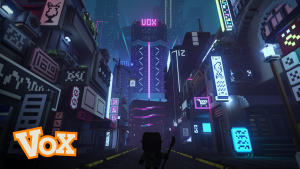 Gala Games also have other pillars apart from game development: Gala Film and Gala Music.
Gala Film
Still in its initial phases but making headway with Oscar-nominated and Emmy-Award-winning Stick Figure Productions to present Four Down.
Four Down will be a feature-length documentary directed by award-winning filmmaker Steven Cantor based on The New York Times best-seller 'Not Without Hope' written by Nick Schuyler and Jere Longman.
Gala Music
Gala Music is more than some music streaming service. It's a decentralized world for music that empowers artists, supporters and fans by allowing them to actively participate in the music experience like never before.
Essentially, Gala Music is the first decentralized record company.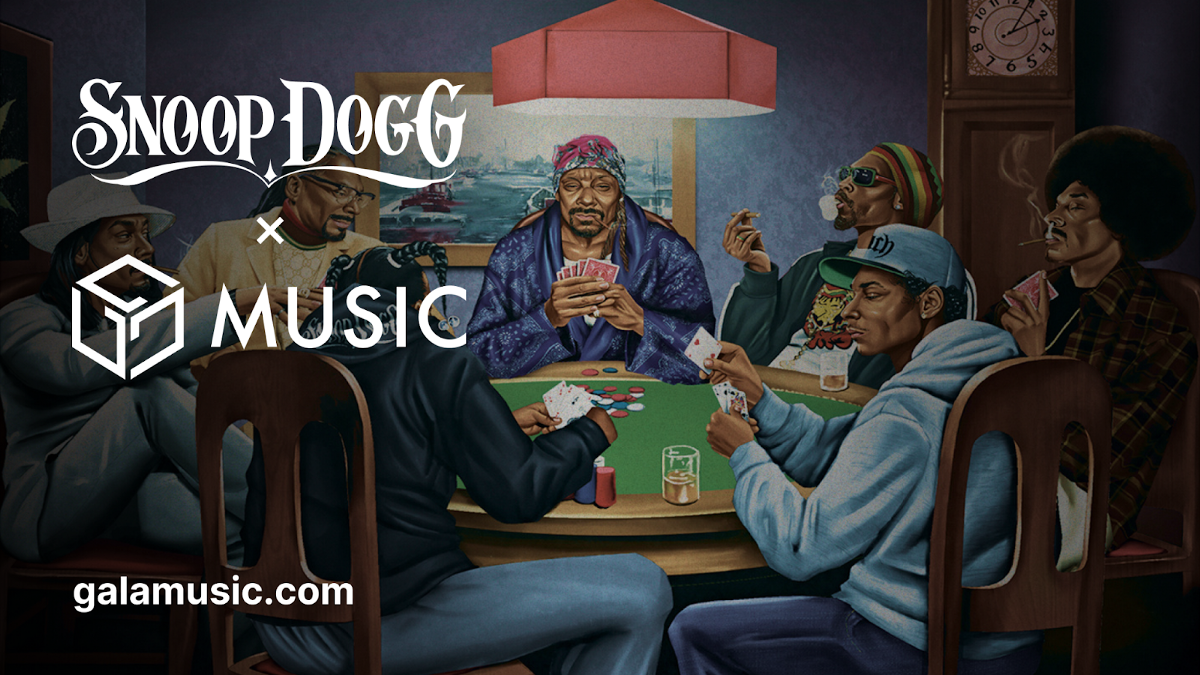 No surprise that Snoop Dogg is part of this new venture. His new album, B.O.D.R  was launched on the blockchain ecosystem, with an NFT experience like no other. Check for more musical updates on the Gala Music website.
How can I make money on this?
Gala Games have a vast selection of play-to-earn games for you to choose. Spider Tank, Mirandus, Echoes of Empire and Town Star are all play-to-earn NFT games with in-game rewards that can be converted to money.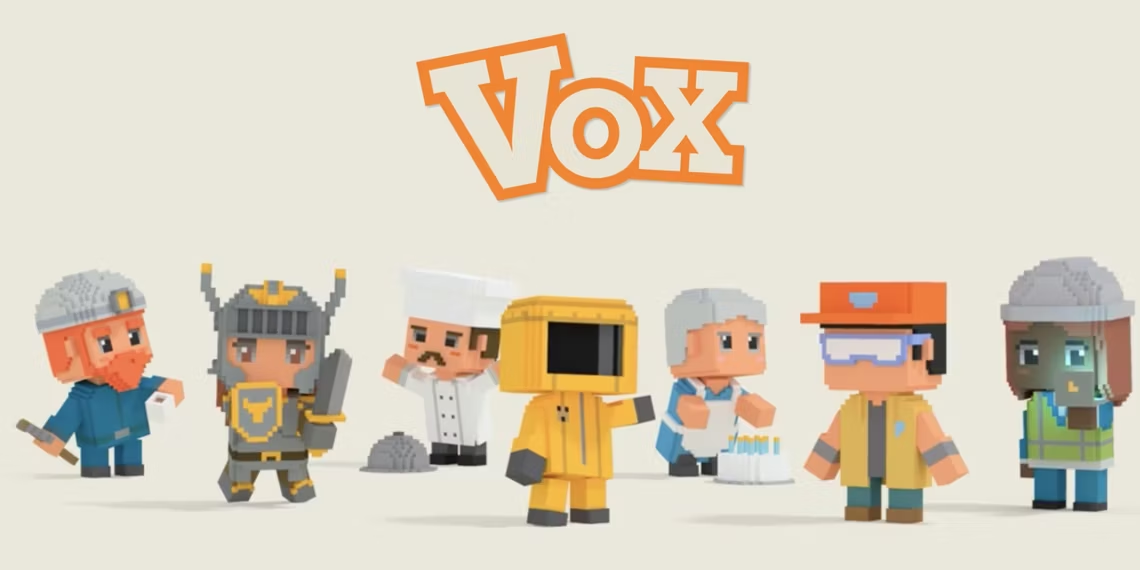 The VOX Trolls and other NFTs on the Gala Games ecosystem are mintable and can fetch you some quick and easy money. However, don't rush to sell/trade your VOX Troll just yet. A good portion of the 8,888 VOX Trolls could be announced as a rarity by the good people at Gala Games, making it even more valuable.
Keep your eyes and ears on their Twitter page to stay in the loop.