Hey crypto adventurers! Are you ready to unbox another package of interesting ideas?
Opportunity 🔔 1: 
Which asset has the maximum entry flow?
The headline question is an important one because big $$$ is the fairest bet in the market. According to data from CoinSharesCo in early August, the largest inflow of institutional dollars was into Solana. This asset holds the record against all the others. It is clear that from the market leaders, BTC and ETH, money was leaving in the current month.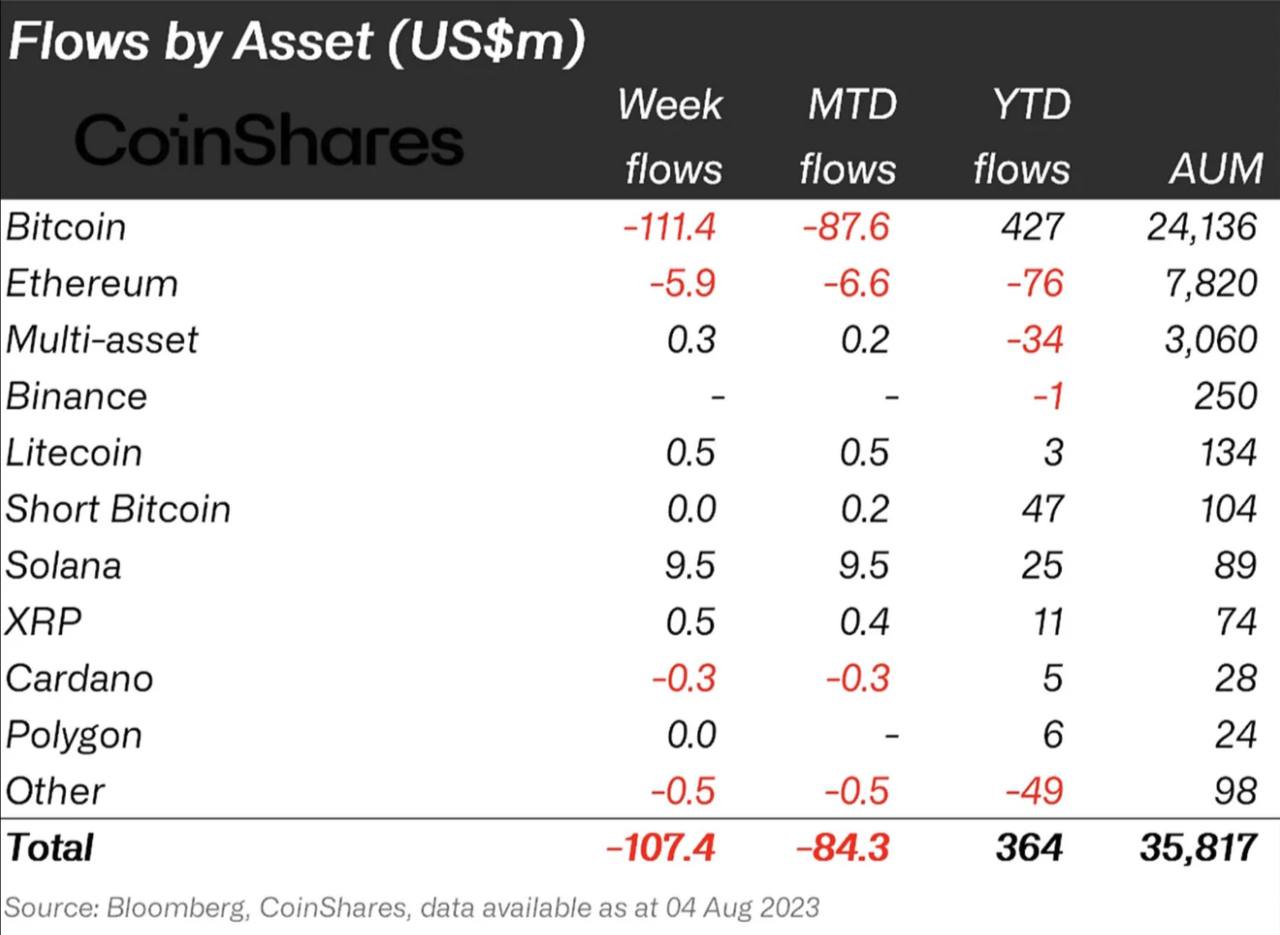 The brand new newsletter with insights, market analysis and daily opportunities.
Let's grow together!
As you can see on the chart, the SOL rate correlates perfectly with the data from financial flows monitoring, showing +9% for the last week. We have to admit that this month, Solana is a real magnet for big $$$.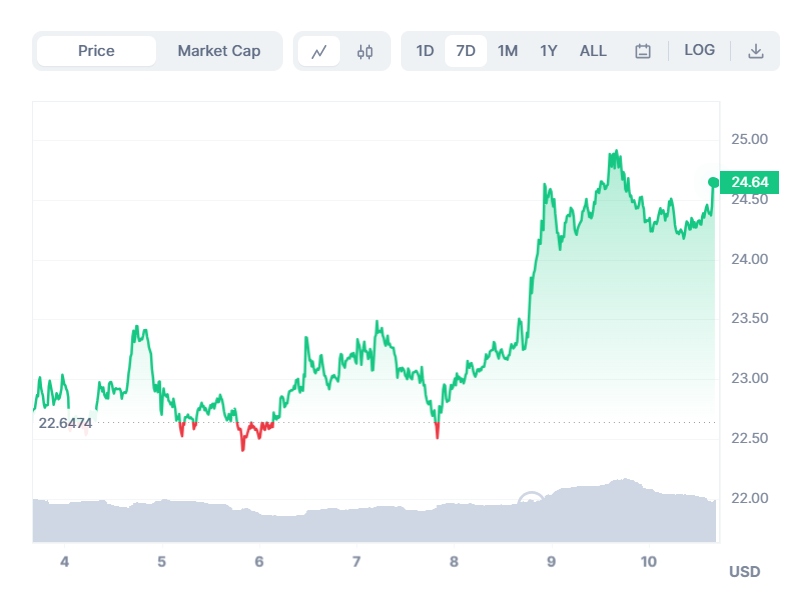 ---
Opportunity 🔔 2: 
APE rally coming: from $1.70 support to $10 target?
APE is one of the largest NFT ecosystems, which includes the famous Bored Ape Yacht Club (BAYC) collectio and the Otherside meta-universe. ApeCoin ($APE) is a native ecosystem token based on Ethereum.
The token is currently at $1.84. The chart below shows signs of oversold conditions, which, according to CryptoPatel analysis, indicate the possibility of a U-turn or a strong rebound.
There is solid support at $1.70.
Potential: minor corrections are possible, but the overall sentiment suggests that accumulating APE in the long term may be a prudent strategy given the current technical outlook.

Suggested entry points: $1.80 and $1.60 range.

For the riskier ones: the $1.20 – $1.00 range.

Targets: if the coin manages to break the resistance level, the $4.50 target is realistic. After that, the next targets would be $10 and $15. A sustained move above the $4.50 level could create momentum for further growth.
*Any technical analysis, in the long run, cannot accurately predict the movement because now is a very tough market and the news can swing currencies in all directions.

---
Opportunity 🔔 3: 
Airdrop by Nansen?
Nansen is a blockchain data analytics platform similar to Arkham, but with most of the functionality. They invested $88 million in the project. Their X (ex-Twitter) is subscribed to by Mexc, Ton, Vela, Magic Eden, Galxe, Polygon, DeBank, ByBit, OKX, etc.
Nansen recently launched a program with points and invites before the V2 release. Therefore, it is possible that there will be token drops from the project in the future.
What to do:
Register on

the site

;

Be active on the platform itself;

Invite friends via the personal link generated during registration.