Looking for the latest opportunities in the world of cryptocurrency? Today, we've got three exciting prospects to share with you. First up, there's a new pump in the PEPE coin, offering potential gains for investors. Next, Starknet is offering NFT rewards for early adopters of its platform. Finally, Cardano is hovering around the $1 mark, presenting a potential buying opportunity for those looking to invest. Keep reading for more information on each of these crypto opportunities.
Opportunity #1: A new pump from $PEPE soon?
Analysts found that the whales have redeemed the recent DIP from $PEPE. Based on this fact, the assumption is that we are witnessing a typical phase of preparation for the "pump and dump" scheme.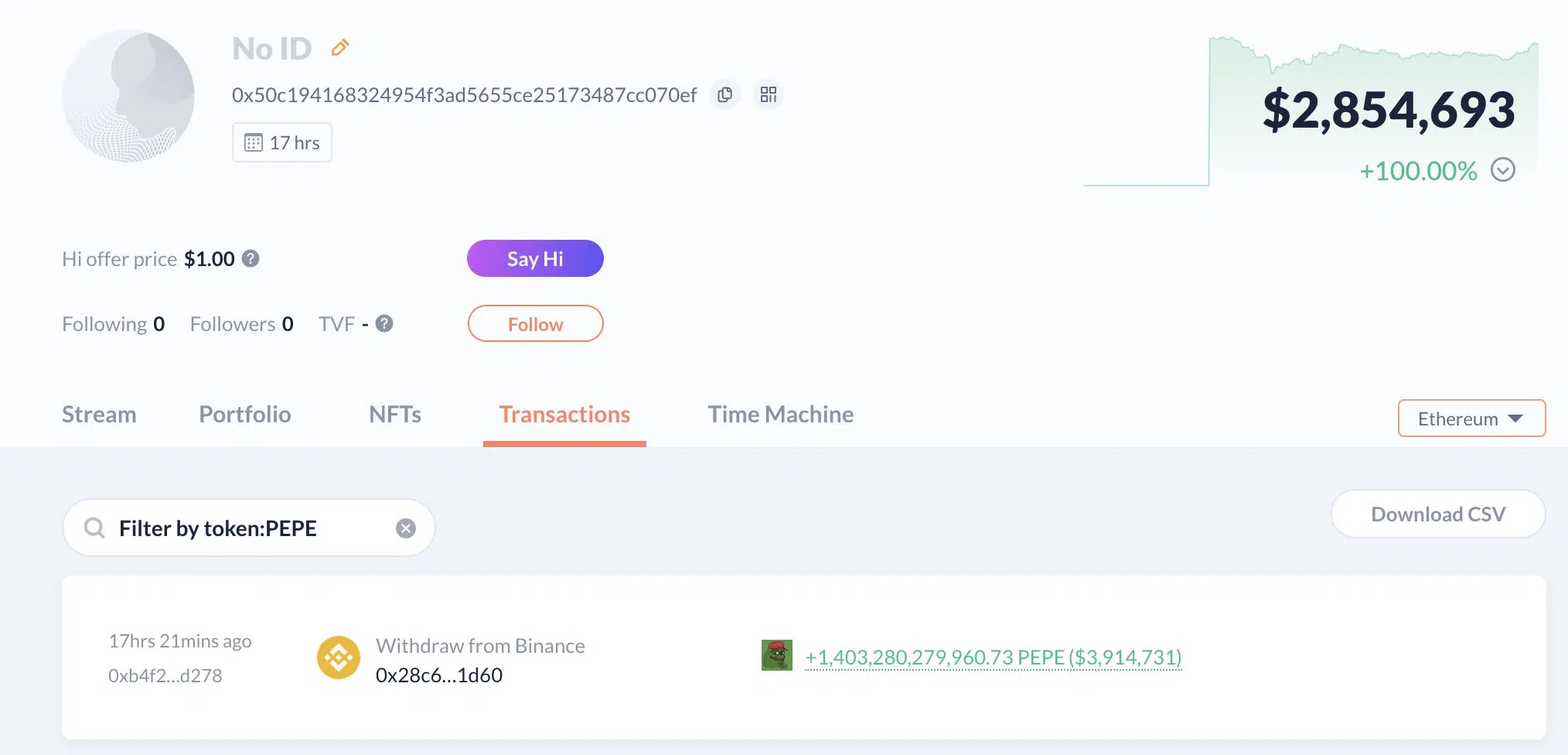 A closer look reveals that the total purchase amount is about $5 million, which is quite a lot for this market (about $700 million in market cap). This article discusses some cyclic patterns in the $PEPE market typical for pump&dump and draws conclusions about the high probability of the next rise of this memecoin.
Opportunity #2:
Starknet games and NFT rewards
Starknet is a Layer 2 decentralized network that allows Ethereum to scale securely and dApps to achieve unlimited scale for transactions and computation.
The brand new newsletter with insights, market analysis and daily opportunities.
Let's grow together!
In the game StarkFighter, you can get 3 NFTs (and part of $12,000 as one of the best players). You need a Starknet ID to participate; you can mint it for free inside Braavos wallet. The deadline is May 19. If you've previously done quests with shields, you don't have to mint anything.
How to get NFTs:
Level 1 – play once

Level 2 – fly over 50 seconds in one game

Level 3 – fly more than 100 seconds in one game
Opportunity #3: A hope for Cardano (ADA)
Over the past five months, the value of the Cardano token has doubled. And even now, there is a possibility for the price of $ADA to rise because the price of the token managed to break out of the channel of the falling trend. However, buyers were not able to gain a foothold above the powerful liquid level of $0.43.
As noted by analysts from P_S_trade, in yesterday's market decline, buyers managed to keep the price in an uptrend, which gives a ray of hope.
With that in mind, BTC sellers might try to take the price below $26600-27000 in the coming days to break through the stops of long positions, and the $ADA/USDT might also go down. If it does not fall below $0.327-0.34, it could trigger an extension of the price drop to $0.27 and below.
In a positive scenario, if $ADA can break through to $0.55 and then consolidate above $0.43, then the way opens to $0.80 and maybe even to $1.