Hey, crypto fam! We know times are tough, but stay positive and keep your eyes open for opportunities. Here are some exciting ideas to explore in the crypto space. Take a look!
Opportunity #1:
Interesting events around #FXS
The founder of Frax has expressed support for Ouroboros Capital's proposal, which pushes for a more aggressive buyback strategy for tokens. In fact, they want to redeem their tokens in a permanent buyback style like the stock market.
The mechanism has worked fine so far, judging by the chart. The token has risen by 7% in the last 24 hours alone. There is no guarantee that it will work for a long time, but in the short term, it is quite interesting.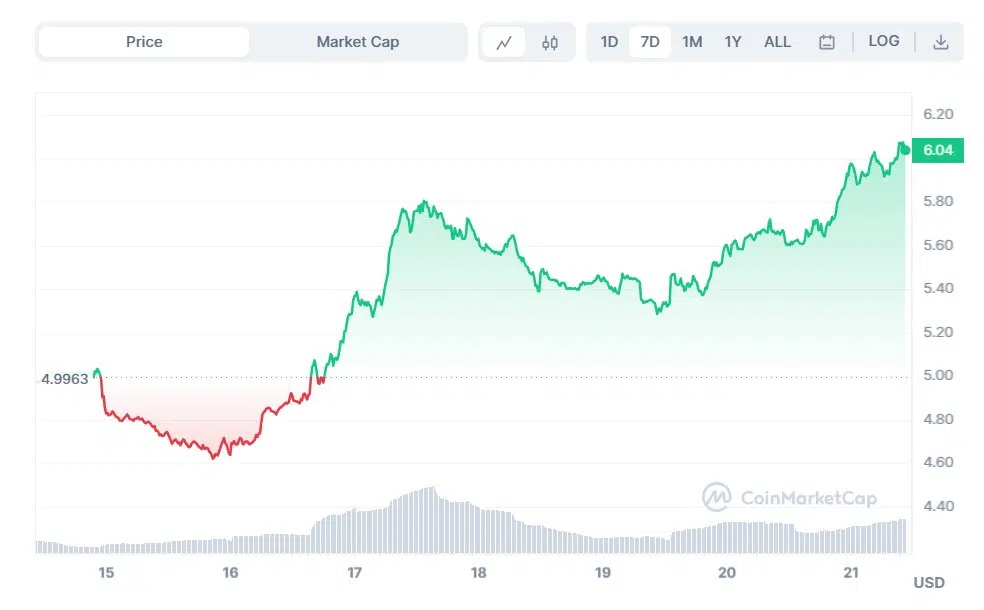 Opportunity #2: SHIB "inevitable" pump 
According to MadWhale's technical analysis, Shiba Inu is near the main support level in the triangle pattern, which indicates the probability of the continuation of a certain trend in the market.
The brand new newsletter with insights, market analysis and daily opportunities.
Let's grow together!
In addition, even if it does not enter the pattern, gain and pump from the level marked in green is expected, which is also an acceptable scenario.


*Any technical analysis in the long run cannot accurately predict the movement because now is a very tough market and the news can swing currencies in all directions
Opportunity #3: NFT transfer to the opBNB mainnet  
BNB Chain has launched a new opBNB network based on Optimism. According to the statement, it is designed to reduce transaction fees by moving computation and data storage outside of the main blockchain.
The mainnet is scheduled to launch in the third quarter of 2023, and now everyone can transfer NFT to the opBNB network via xkBridge. Why? To make the first transaction on the new network. Here's a list of steps to take:
Joining

Discord BNB

and moving to channel

Testen-fauce2

;

Calling the

/faucet

command and inserting the MM address;

Bridging

the test BNB into the opBNB network.

Switching

to Testnet;

Choosing the

BNB network

then pressing

NFT faucet

;

Minting

Greenfield Testnet

, then pressing

zkBridge NFT

;

Selecting the opBNB receiving network in the second step;

Confirming all operations and claiming NFT in the opBNB network.