Crypto.com has laid off more than 2,000 employees. This is about 40% of the total number of the company's workers. It is reported that the most affected by the cuts were in the marketing department, and the creative unit was dismissed entirely a few months after its opening. The reasons for the layoffs and how the company comments on what happened are described below. 
What happened
?
Earlier, Crypto.com CEO Kris Marszalek had already announced the layoffs. In June, the businessman reported that the company had cut 260 employees. The wave of layoffs could not but affect the company's business. So, in addition to refusing to sponsor the UEFA Champions League, Crypto.com terminated contracts with the women's soccer team from Los Angeles and Twitch. 
However, the company says that all is well, that there is nothing to worry about and that what is happening now is just a "restructuring process." According to Crypto.com representatives, the abandonment of current deals and cutbacks allowed it to strengthen its position during the downturn. 
The wave of layoffs 
Crypto.com is not the only crypto company that had its turn of layoffs in 2022. Earlier, we wrote about the cryptocurrency exchange Huobi, the heads of which announced the reduction of 30% of the staff. Also, Bybit announced a plan to lay off 20% to 30% of the total number of employees. 
According to data presented on layoffs.fyi, the layoffs at Crypto.com were among the most numerous in the crypto market. In second place is Coinbase, which laid off 1,100 employees on June 14, 2022, accounting for 10% of its total staff. Number three is Bybit, which said it laid off 600 people on June 16, 2022. 
For a complete list of layoffs, see below.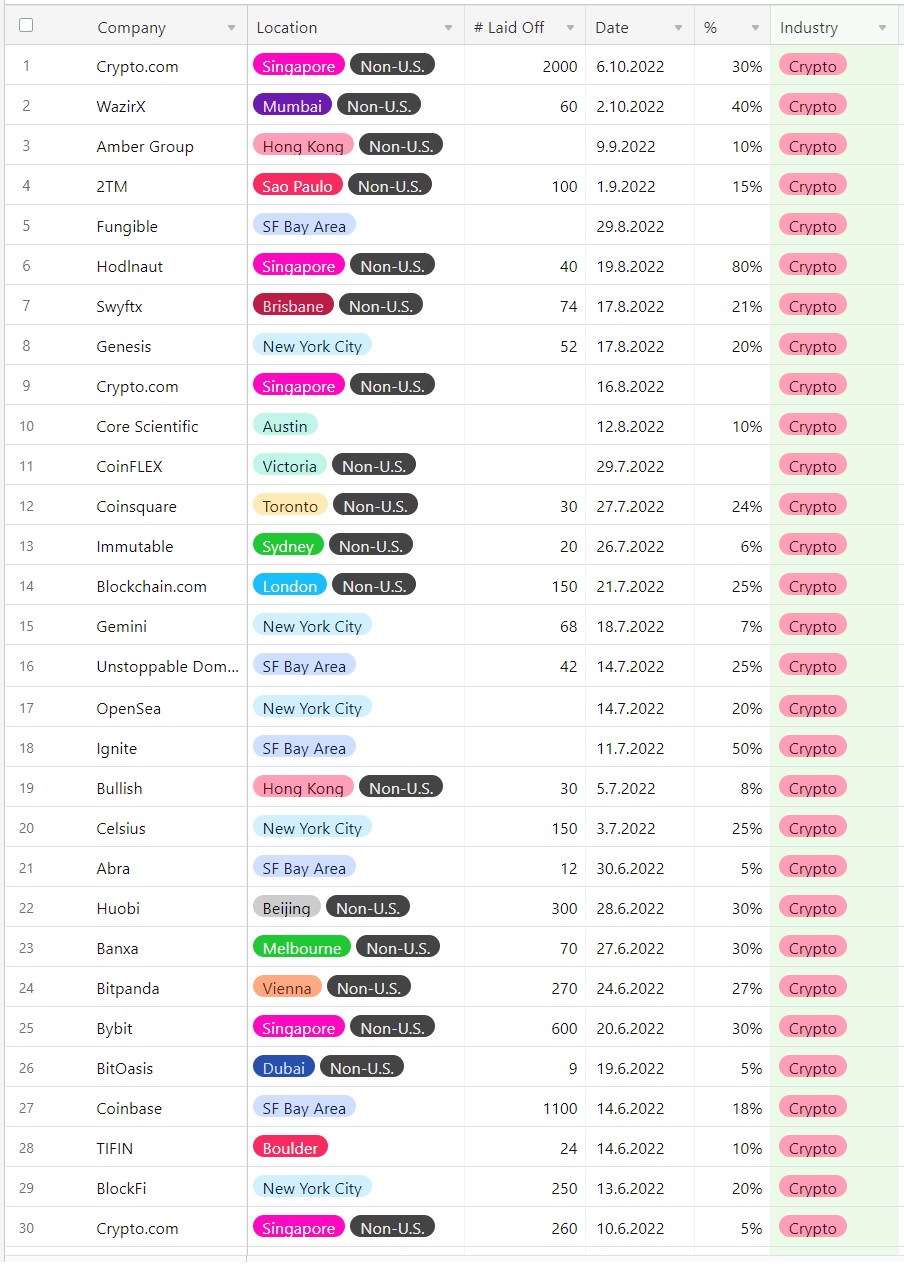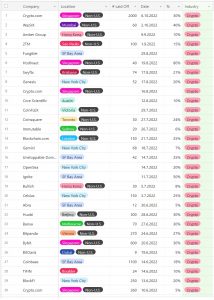 Despite the crypto winter, not all companies are ready to say goodbye to their employees. Instead, some plan to continue growing while others cut jobs. One such exchange is FTX. We reported on the company's new policy amid the crypto crash, announced back in June 2022, here.