Marketing strategy is now essential for brands that want to stand out more than ever. Digital tools such as social media posts, YouTube videos, and blog content have become much more sophisticated with the emergence of new digital trends and technologies.
Traditional digital marketing approaches don't work for Web3. To market your brand correctly, you must first understand your marketing objective.
I spoke with Daria Volkova, a Ukrainian industry leader in Web3, Brand Marketer & Communication Specialist, and founder of Blockchain Marketing Media, about what you need to know and do to succeed in crypto and Web3 marketing. She told me:
what are the essential components of brand marketing for blockchain;

what we need to do to adopt Web3 better;

and what women from blockchain inspire her.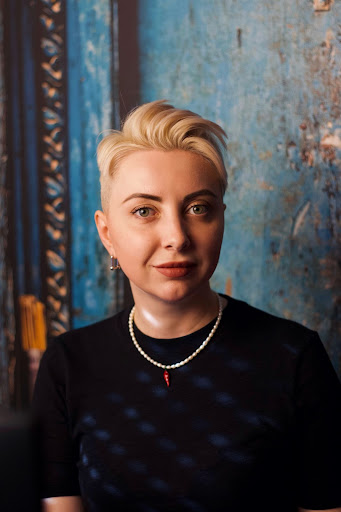 Q: Daria, could you share with us details about your background, your career, and the reasons why you decided to become a leader in blockchain, Web3, and cryptocurrency?
A: My journey into the crypto industry began in 2017. I just finished working in advertising as a creator of brands and advertising campaigns and wanted to try something new. An acquaintance offered to help them with product marketing and PR for several ICOs. 
Does anybody remember those days when everyone was launching an ICO? That time I learned how PR works in the crypto industry, what mining is, why Bitcoin is so valuable, what tokenomics is and how to write a whitepaper.
I worked in a marketing agency focused on promoting blockchain products. Then I joined the GEO Protocol team, which created an L2 solution. Then I worked with Fintech/blockchain clients. At the beginning of 2022, I joined the British Fintech company Wirex as Brand Director. Recently I ended our cooperation. 
So, I'm consulting different projects, attending professional events, and developing an educational project called Blockchain Marketing. As part of this project, I'm running a YouTube channel in English, and a Telegram channel in Ukrainian, writing articles and giving lectures.
I want women planning to join the blockchain and Web3 industry to know that it is possible to do so at any time and not be afraid to change careers, even during a bear market.
Q: How did you develop go-to-market strategies for blockchain and Fintech products? What challenges did you face? 
A: To create a Go-to-Market strategy, we must first learn as much as possible about the market we plan to launch the product. You must conduct your analysis, study competitors' strategy, and communicate with potential users because it is an integral part of any field of business.
In Web3/blockchain/crypto, it is even more critical because there is a peculiar terminology and approach to product promotion that differs from traditional e-commerce or banking.
It is worth understanding that traditional digital marketing approaches do not work in Web3.
Building a loyal community and a strong brand is much more critical, so I prefer to work with Web3 products. But in terms of steps, creating a marketing strategy for the blockchain field is no different from others: product marketing hypotheses, setting goals, understanding CAC (Customer Acquisition Cost), predicting desired LTV (Customer lifetime value), testing ideas in practice, and adapting tactics according to market conditions.
I wrote an article describing the main steps to take when building a marketing strategy for an IT product.
Q: Are there differences in work and experience between international and Ukrainian advertising agencies? 
A: I have experience working in Ukrainian branches of international creative agencies such as Havas, Young&Rubicam, and Adwenta Mullenlowe. 
Each had its specificity and inclusion in global processes, exchange of knowledge, and experience. The closest to the network standards was the agency Young & Rubicam Kyiv.
Q: How do you see the future of cryptocurrencies and blockchain in Ukraine, and what initiatives do you think need to be taken to increase the availability and use of cryptocurrencies and blockchain technology in Ukraine?
A: We all know that Ukraine ranks second in the world regarding the number of crypto accounts — roughly 6.5 million Ukrainians, 15.72% of the total population. This results from the lack of a stock market and the search for alternative investment methods. Therefore, such popularity of cryptocurrencies is not only related to the high level of digitalization of society but is also a forced measure.
Two main things are needed to increase the use of cryptocurrencies in everyday life: a transparent legalization/taxation scheme and education.
In 2022, the law on digital assets was adopted, and the National Bank of Ukraine initiated the creation of the e-hryvnia. I hope that legislatively, Ukraine will bring crypto out of the shadows and allow people to legally earn income, as in other countries, for example, Germany.
Only a few organizations are responsible for education in Web3, blockchain, and cryptocurrencies. Among the Ukrainian ones, I can highlight SET University, which teaches blockchain developers and engages young people in Web3.
In Ukraine, there are strong developers, including Solidity and Rust. But there needs to be more for the fast-growing market. The increasing number of successful blockchain companies will increase interest in this area because engineers, product managers, and marketers will want to be involved in this promising direction.
I know many European and US job search platforms focused on Web3 vacancies, and there is no such thing in Ukraine. Moreover, some Ukrainian job sites for tech specialists equate work with blockchain and crypto projects to work in gambling and betting. Many people need to understand the value of blockchain as a technology, equate its use only with cryptocurrencies, and equate crypto with a tool for extorting money. It has to change.
Currently, in Ukraine, as in the world, digital currencies are used by technologically advanced people who understand the topic themselves or work in companies in this field. That is, these are early adopters and part of the early majority. The mass use of cryptocurrency will become when people from the late majority start playing with it, i.e., when it becomes a mass market.
Q: What initiatives are needed to attract more Ukrainian women to cryptocurrencies and blockchain technology? How can leaders in crypto help build a thriving Ukrainian crypto community?
A: Ukraine has a well-developed crypto community compared with European countries. Many bloggers create content about cryptocurrencies, and people meet to discuss and be in a circle of like-minded people.
Recently, UNIT.City hosted Vitalik Buterin during the Kyiv Tech Summit (Sep 6 – 9, 2022) and provided the Incrypted community with its meeting location. However, 85% of those present at such meetings are men. And the main topics are trading, airdrops, and crypto speculation. There are very few women because women rarely actively trade. It's not bad, and it's not good. It's just the way it is.
Usually, women attend meetings where the main topics are business and technology, such as blockchain or AI, and the possibility of their product implementation.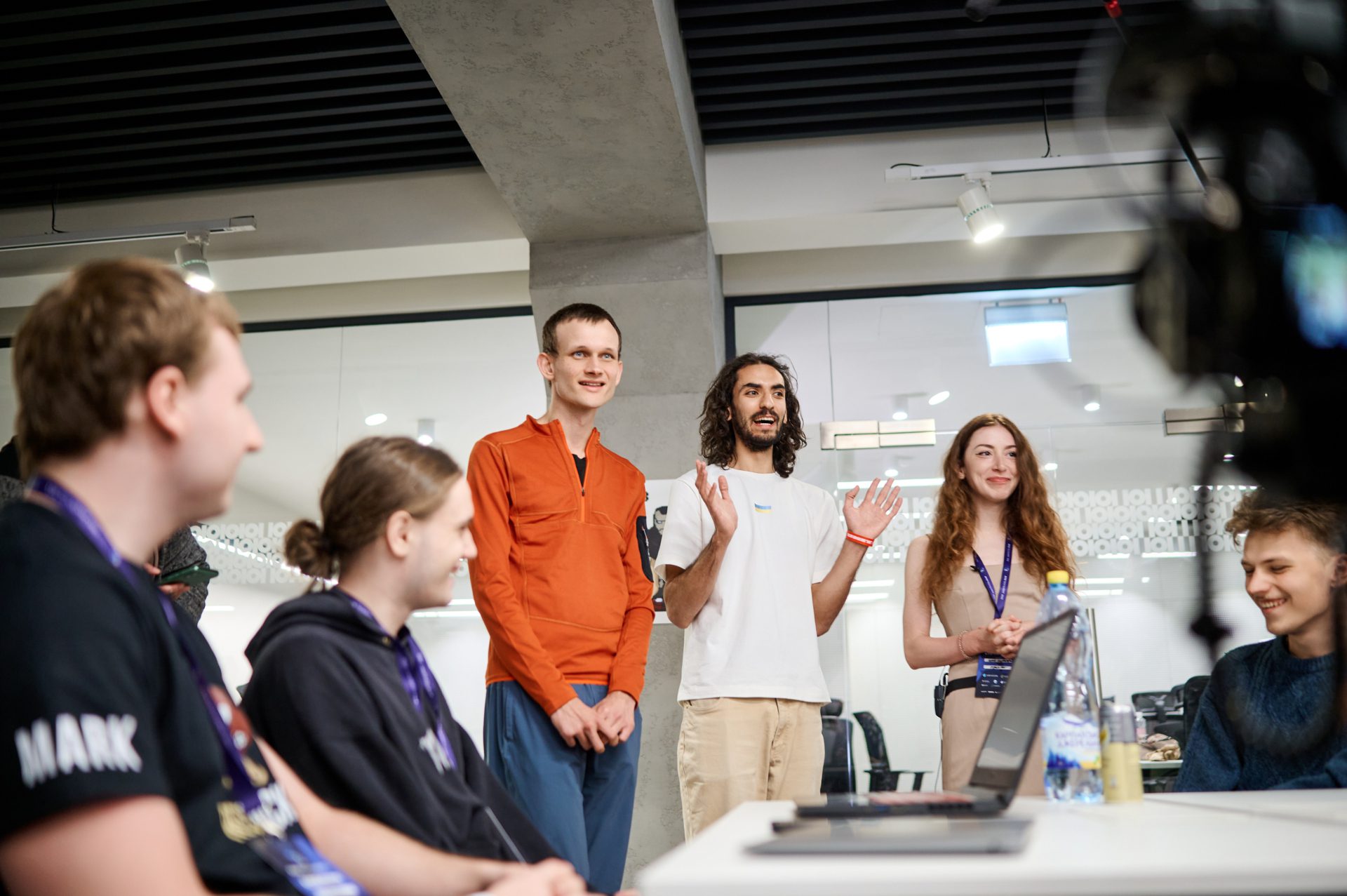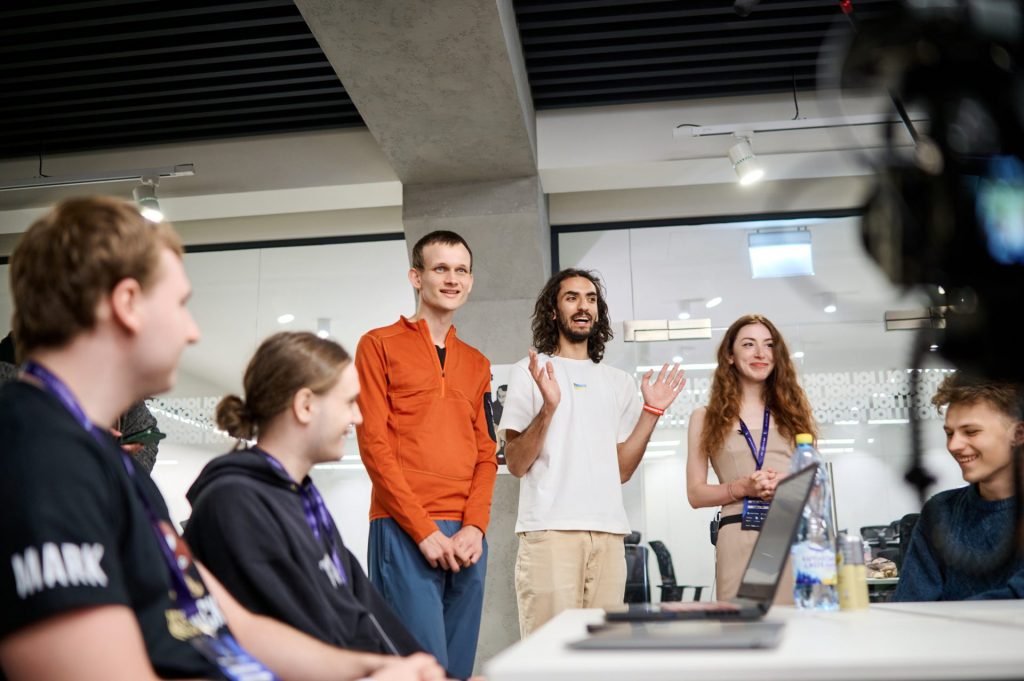 Similarly, it is more enjoyable for me to deal with business-oriented topics, where I can understand how this or that technology will affect a specific business and the development of humanity as a whole.
Therefore, I recommend creating more educational programs for women where they can understand the benefit of the knowledge. For example, I plan to participate in the Frankfurt School Blockchain Center's DLT Talents educational program. This program is specifically for women wanting to build a career in blockchain companies. Such programs need to be improved in Ukraine and also in Europe.
Q: In your opinion, who are the most inspiring women in the crypto space? Can you name success stories of women who have contributed significantly to developing and adopting cryptocurrencies?
A: It is not an easy question because, unfortunately, among women in blockchain and crypto, there are still no such famous names as Vitalik Buterin, Gavin Wood, or Changpeng Zhao. It's an industry problem, but we can hardly say that women don't have access to technology. The issue is that this industry seems quite risky to many women. For example, there are a lot of women in banking and classical finance, and it is a more stable and traditional industry.
However, I highlight the following women's examples of successful careers in the crypto industry.
If we analyze the activities of the most successful women in crypto, most of them occupy business positions, not technical ones. I don't know any female Solidity developers, but among my friends, many ladies are involved in business development, marketing and sales, and managing operational activities. Women need to present our super business skills to the industry.
Q: And finally, my traditional question: where do you see yourself in the next 3-5 years?
A: To begin with, I see myself as a citizen of a country that endured and won the most brutal war since the beginning of the Second World War. Of course, I mean Ukraine's victory, which is very important to me. 
Professionally, I am the Head of Brand Marketing and Communications in a company that creates innovations. I am interested in the direction of Web3 (and eventually, we go to its mass adoption), namely the implementation of blockchain as a technology and participation in projects related to Defi, ReFi, and other formats of interaction with finance. Also, I am interested in the direction of AI, and the successful collaboration of blockchain and AI is a hot combo.
Another option is to create your project. I have experience managing an agency, but I would not like to avoid diving into the service business again, and I see myself in the digital product direction. Among my friends, I have many fantastic examples of software and hardware entrepreneurs, and these people inspire me. 
Additionally, it will be nice to find a content studio or educational project for women who want to become independent and involved in tech. I already have experience creating similar projects for women of entertainment and educational content. So, I understand the needs of this audience.
Anyway, I want to make an impact and know that my work has benefited people and changed someone's life for the better.