The entire technology sector has been repeatedly criticized for its lack of gender diversity. Today the blockchain industry is trying to break out of this vicious cycle. It is too early to say that a fair gender balance has been achieved in the blockchain but crypto could represent a great opportunity in the financial sector for women around the world.
Marina Khaustova is one of the leading women in crypto with 12 years of background in technology, despite the fact that she actually studied humanities and languages. Today, Marina runs the blockchain analytics company, Crystal Blockchain.
I was able to speak with Marina to find out what is happening with the huge gender gap in crypto, what her experience has been as a woman working in the industry, and what we all can do to bridge the gap.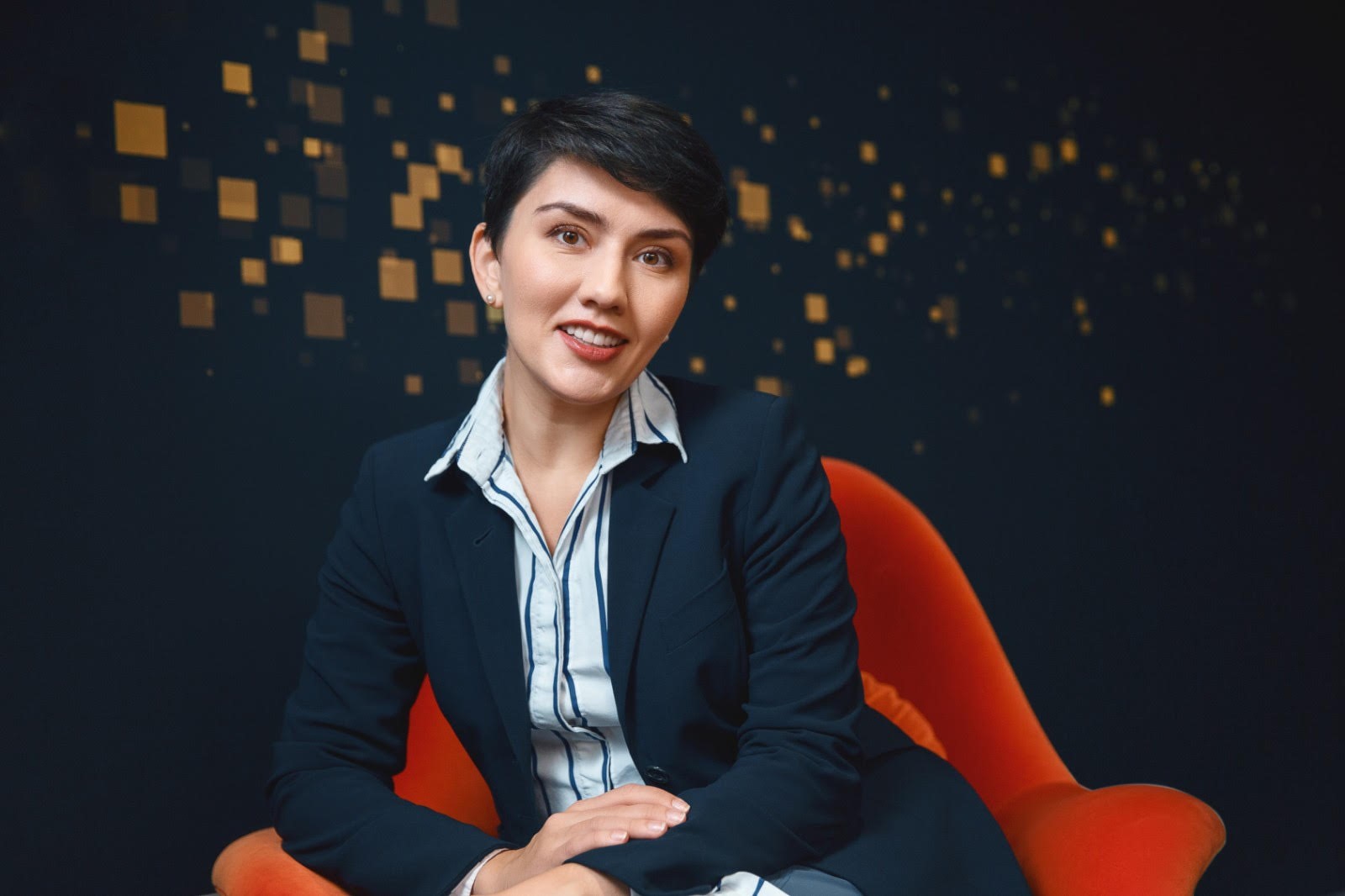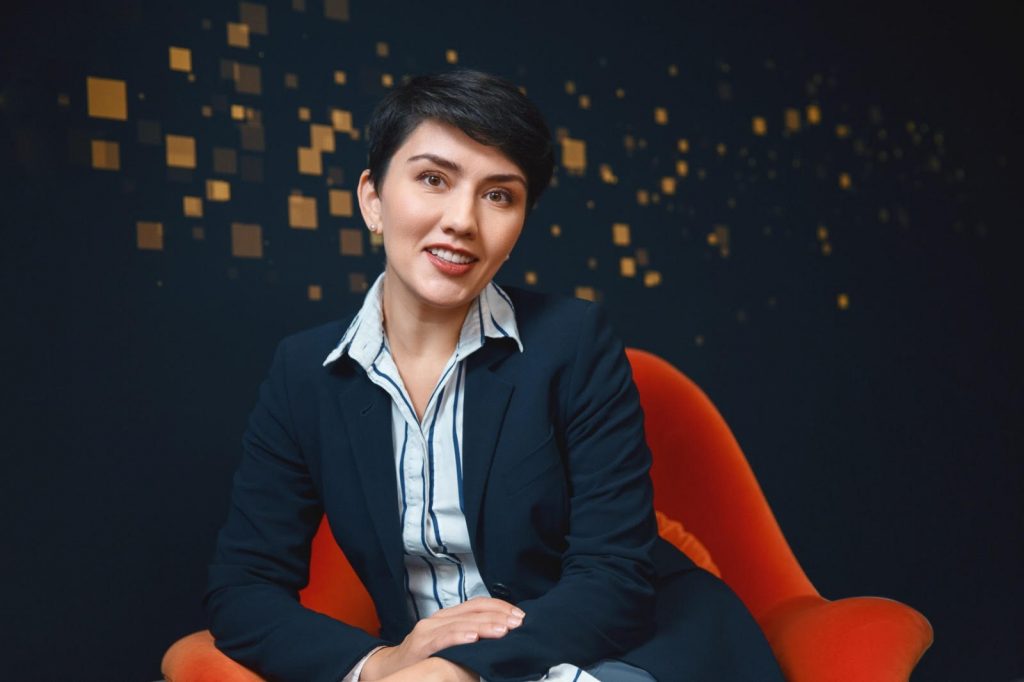 Q: How did you enter the crypto industry?
A: My major has never been technical. In post-Soviet countries, it's common for parents to still tell girls to be humanitarians and not to bother with math, physics, etc.
So I studied German at university while trying to apply my skills and interest in technology in a part-time and then full-time job at a local video game localization studio. It was there that I first realized I could learn to program and apply those skills as a localization manager. That aspect was the beginning of my technical career.
In 2008, I started my first company and found that I was interested in marketing — it was a marketing automation platform. But after a while, I started looking for something new.
In 2016, when I gained a tremendous amount of marketing experience, I realized that this experience was crucial for growing projects. I met so many young people who were starting their blockchain projects, and they needed knowledge from other industries about how to scale their products, how to position them properly, and how to find their first audience, so my partners and me, former bankers from traditional financial services firms, co-owned Element Capital Group, LLC, a digital finance-focused investment bank and asset manager for the emerging blockchain industry in the capital markets.
At Element Group, my colleagues and I developed a go-to-market strategy for US blockchain companies and acted as fundraising process advisors. We helped young companies structure, position, grow, and obtain funding.
Q: So, what are you doing now, as the CEO of Crystal Blockchain?
A: I joined Crystal in 2019. Our company develops risk management solutions for financial institutions entering the cryptocurrency market. They can be traditional financial institutions or crypto companies. They are all interested in gaining a much better understanding of the space and the ecosystem, and that's what we provide.
When I first discovered Crystal, it was just a few people trying to link Bitcoin transactions to understand and analyze cryptocurrency movements. That's when I started consulting on this project, and after a few successes, I became the CEO of Crystal Blockchain.
Today, I am convinced that blockchain analytics will make the whole industry much easier, simpler, and safer in the future. Crystal Blockchain is one of the leading companies providing cryptocurrency transaction analytics and monitoring on the Blockchain, offering best-in-class AML compliance and risk management solutions to exchanges, banks, and financial institutions.
Q: Have you faced challenges or criticism based on gender stereotypes in your career?
A: Of course! At some point, when I was just starting out and facing big projects, I had to feel the criticism and overcome gender stereotypes. But there is a saying in Ukraine, "The dog barks, but the caravan comes," and cryptocurrencies are a space where you can continue despite the criticism and barking because people can say anything.
The industry is growing very fast, and the space is still untapped in many niches and markets, so women should take advantage of that.
Q: What challenges did you face in scaling Crystal Blockchain and how did you overcome them?
A: I think the worst problem I have seen in the last four years is the problems created by the full-scale military invasion of Ukraine by the RF in February this year, because most of our team, 30 out of 70 people, are specialists originally from Ukraine, and not all the guys and their families have been able to be moved to a safer place.
So, since February, it's been a personal challenge for me to stay in touch every day with this team and with the rest of our team, which is based in the Netherlands, the United Kingdom, and the United States.
It is very important to me to create a good working environment while involving people in the processes, giving them a sense of security and a space where they can shape and control their projects.
Q: How do you feel about women in crypto?
A: I follow closely the reports about gender inequality in different segments of the industry. And what I see in crypto: the gap is even wider than elsewhere.
Also, cryptocurrencies are currently invested mostly by men, and I would like to see more women investing in cryptocurrencies in the future.
Q: What advice would you give to women thinking about switching careers in favor of the blockchain and cryptocurrency industry?
A: First of all, I see that people in the industry understand that you need to create a diverse environment to be more productive and efficient; it's very important not to stand still, but to evolve. And I think that it's essential for any company, for any professional, to gather these experiences from related industries and connect them with what's going on in blockchain and cryptocurrencies.
So, if the question is how do I transition my industry from one segment to another, you need to leverage your past experiences, which I have done and which I strongly recommend you do. You need to use the knowledge and skills you have already acquired in other industries.
Recently, I came up with a story. At one of the meetings in Germany where I was a speaker, a girl came into the room after the panel discussion and said, "I work in one of the big accounting firms and I deal with financial risk, a very boring job. How do I get into the cryptocurrency industry?". I answered that financial crime and cryptocurrencies are the hottest topics today for the next few years because all law enforcement agencies in all countries around the world and all law enforcement officials are flooded with reports and allegations of cryptocurrency fraud. Cryptocurrency users who have suffered from these scams simply do not know where to turn.
If you have already acquired certain skills and knowledge in certain fields and are now thinking about switching jobs to blockchain and cryptocurrencies, you simply need to use your knowledge and think about your niche, your own business.
You can really find it because using previous experience and previous knowledge is very important in this industry. 
Q: And what advice would you give to companies in the blockchain industry that are hiring women?
A: The problem that I personally face, as someone who employs people, is that I would like to see more female developers and technicians in the industry.
Unfortunately, there is only a tiny percentage of such developers in the market today. One of the roots of this problem I see, for example, is that traditionally few girls apply for technical degrees — there are many reasons for this, but the stereotype that women are less good at math is still strong. It's a vicious cycle: despite good exam results, girls do not feel confident and choose compromising options for entry. So, I find this topic very interesting and wonder how we can support and help women here.
Q: Who do you see yourself as in the next 3–5 years?
A: I want to be the person who creates transparency and understanding of the ecosystem in the industry.
My goal is to create a solution that makes it transparent to understand what has been thought up in the blockchain. And I want to put all my resources and energies into that because the inequality in access to data and its availability to decision-makers is a critical problem in blockchain and in the crypto space.
I want to give people equal access to information so they can make decisions based on that information.